HACC, Central Pennsylvania's Community College, is a leading employer and educator in the region.
Here are some ways that HACC is making a positive impact on the community it serves.
Strengthening Our Regional Economy
HACC employs nearly 2,000 individuals and serves nearly 19,000 degree-seeking students and more than 24,000 workforce development students.
As our students increase their education, they increase their earning potential throughout their careers. On average, individuals with some college or an associate degree earn 26 percent more than high school graduates do. Investments in HACC's students and employees multiply over the course of their careers. Approximately 85 percent of HACC alumni stay in the region.

In 2013-14, payroll and operations spending of HACC and spending of its students and alumni generated $692 million (pdf) in added income to the regional economy.
For every dollar society invests in an education from HACC, an average of
$7.10 in benefits
(pdf) will accrue to Pennsylvania over the course of the students' careers.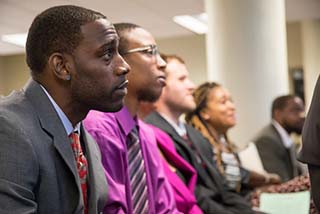 Strengthening Our Workforce
More than 2,000 HACC students received their certificate, diploma or associate degree in 2016-17 and were prepared to enter the workforce.
HACC has developed partnerships with companies to build their employees' skills and offer apprenticeship programs so that students can receive on-the-job training while attending classes. For example, HACC is proud to be the first community college in Pennsylvania to provide an apprenticeship program in advanced manufacturing.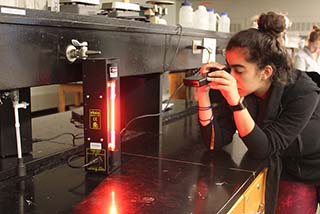 Strengthening Our Community
HACC offers classes in schools and community organizations to increase access to high-quality education.
HACC is one of the largest trainers of police, fire, and emergency medical services in the region.
HACC is the largest trainer of nurse aides in the region, serving 1,150 students annually.
Supporting Our Students
Nearly 60 percent of HACC students receive financial aid, not including Federal Work Study or alternative loans.
More than 630 students received scholarships and/or emergency assistance funds in 2016-17, making it possible for them to continue their education and increase their earning potential.