Your computer must have iTunes software installed in order to access HACC's podcasts.
This is the free download site: iTunes Download Site
On Jan. 25, 2007, HACC became one of the earliest educational institutions to adopt academic podcasting. In January 2012, HACC joined Duke, Stanford, Yale, MIT and Open University as one of the six educational institutions to provide full and free, not-for-credit iTunes U courses.
 
Two types of content available!
HACC's academic content includes two types, Podcasts and iTunes U. Get more information and view our user guide here! (pdf)
1. Podcasts
Windows or Mac computers are needed.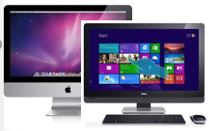 2. iTunes U Courses
Apple iPhones or iPads are
required
.
Use your iPad or iPhone to scan the QR code to access HACC's iTunes U courses.