HACC Foundation Events

Crowdfunding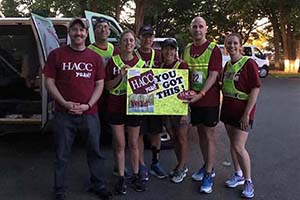 YOU have an opportunity to be a fundraising ambassador for HACC through peer-to-peer fundraising. Whether you want to raise money for your birthday or as part of a historical event to benefit HACC and the HACC Foundation, we are happy to help you achieve your philanthropic goals.


Day of Giving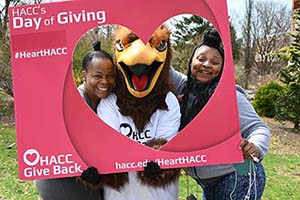 Each year, HACC brings together the entire HACC community to celebrate the impact HACC has on its students and the communities we serve. HACC has given tens of thousands of people in our community a chance to change their lives through a high-quality, innovative and affordable education. During HACC's Day of Giving, employees, students and donors participate in the fun festivities held throughout the College. The money raised on the Day of Giving supports the Invest. Impact. Inspire. Campaign for HACC, which benefits HACC students and our community.


Giving Tuesday
#GivingTuesday is a global day of giving occurring the Tuesday following Thanksgiving as a way to kick off the giving season. One of the best ways to get involved is to make a charitable donation on #GivingTuesday to the HACC Foundation.