One Day to Invest. Impact. Inspire.
Join the

#HACCgivingTuesday

Movement on Dec. 3, 2019
When YOU INVEST in HACC, YOU:
IMPACT the lives of 25,700 HACC students
INSPIRE HACC students to transform their lives to shape their future
"HACC has allowed me to find my true passion in life!"
"The common stigma of getting a bad education through a community college is completely false."
"HACC will make sure you will succeed. They have a support system that will not let you fail."
What is #GivingTuesday?
#GivingTuesday is a global day of giving occurring the Tuesday following Thanksgiving, as a way to kick off the giving season. This year, #GivingTuesday is Dec. 3.
One of the best ways to get involved on #HACCgivingTuesday is to make a charitable donation to the HACC Foundation.

Thank you to our Matching Gift Partners!
We are so grateful to our supporters who have generously agreed to MATCH donations we receive on #HACCgivingTuesday!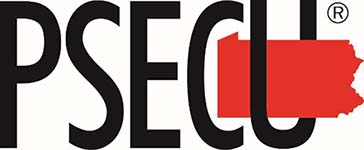 Thank you, PSECU, for your matching gift of $2,500!
Thank you, Murphy and Dittenhafer, for your matching gift of $1,250!
Thank you, Adams Electric, for your matching gift of $1,250!
How YOU can make an impact?
Please become a matching gift partner (pdf). As a matching gift partner for #HACCGivingTuesday, YOU can help students achieve their academic and career goals. YOUR organization would team up with the HACC Foundation to challenge our supporters to step up their donation efforts to reach our fundraising goal. On #GivingTuesday, YOU would generously match donations to the HACC Foundation dollar for dollar! For example, a donation of $100 will become $200. The donor would contribute $100 to the HACC Foundation, and you would match it by contributing $100 to the HACC Foundation. The total investment to the HACC Foundation would be $200.
Please give a gift of any amount on Dec. 3 by completing and submitting the information below. The money raised on #HACCgivingTuesday will support the Invest. Impact. Inspire. Campaign for HACC, which benefits HACC students and our community.